Self-Help / Humor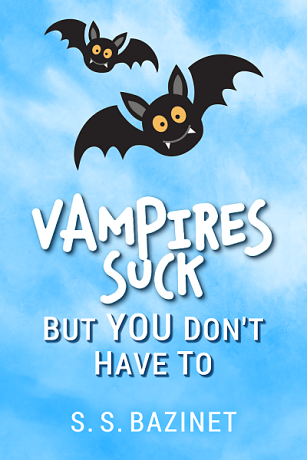 Vampires Suck But You Don't Have To
by S. S. Bazinet
Its time for life to be fun again!
DESCRIPTION: We live in a needy-feedy world with lots of emotional vampires! Yet, we're so conditioned to accept the neediness in ourselves and others, we don't notice it. But it's there. It's always there. So are the vampires. So is the craving in each of us. Now it's time to reclaim ourselves. It's time to wake up every morning with a smile. Its time for life to be fun again! Vampires Suck But You Don't Have To will show you how!
Category: Self help with humor
Format: Printed and Electronic Book
ISBN-13: 978-1937279004 (Print version)
ISBN: 978-1-937279-01-1 (ePub version)
Paperback: Barnes & Noble & Amazon
EBook: Amazon
---
Children / Family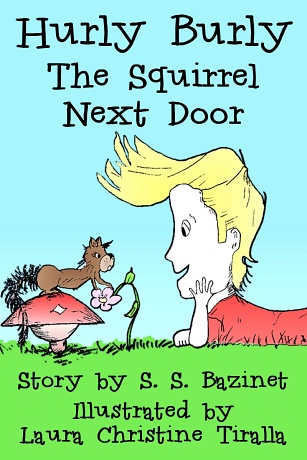 Hurly Burly The Squirrel Next Door
S. S. Bazinet (Author) and Laura Christine (Illustrator)
Little Hurly the squirrel, invites himself in!
DESCRIPTION: Hurly the squirrel is as cute as they come, but would he make a good house guest? When Hurly invites himself into a boy's home, the boy quickly learns that squirrels do not have pleasing inside-the-house manners. This hilarious and brightly illustrated tale of how a squirrel can create chaos will delight young and old readers alike.

Format: Printed Book and Electronic Book
ISBN: 978-1-937279-02-8 (Print version)
ISBN: 978-1-937279-03-5 (ePub version)
ISBN: 978-1-937279-25-7 (Squirrel Facts eBook Edition)
Print: Amazon
EBook: Amazon
Squirrel Facts eBook Edition: Amazon
---