Traces Of Home
Book One of OPEN WIDE MY HEART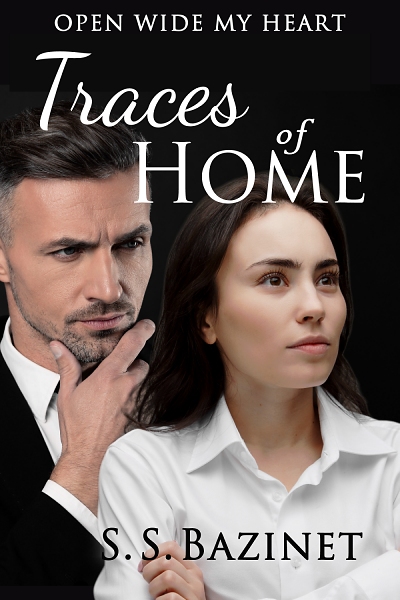 DESCRIPTION: Lea is lost and searching for home and safety. She doesn't know she'll have to lose everything to find it.

Dr. Matthew Howell is searching for his fiance, the lost Lea. But his search for her threatens to derail his ability as a Chicago surgeon.

Dr. Eric Lloyd and his mother, Margaret, try to pick up the pieces of Lea's life and help her find herself. They give her all the love and security she's always wanted. But they fail to help her make sense of her life when Matthew discovers her whereabouts.

When Lea and Matthew are reunited, both are shocked by what they find out about each other. But the couple is now a part of a bigger picture, and their actions affect the lives of those around them.

Matthew and Lea, the Lloyds, Lea's parents and a psychiatrist, Dr. Paul Glass, are all thrown together in the mansion where Lea grew up. As it reveals its dark secrets, each person is also forced to face their unwanted past. But once those unwanted memories are resurrected, no one can escape the destruction that follows. No one, especially hard-nosed Matthew, is prepared for the possibility that destruction can also lead one back to his or her forgotten dreams.
Category: Fiction; Romance / Women's Contemporary Literature
Format: Electronic Book
ISBN-13: 978-1-937279-16-5 (ePub version)
Available on Amazon as an eBook or print copy.
---