Welcome to my world of stories!
---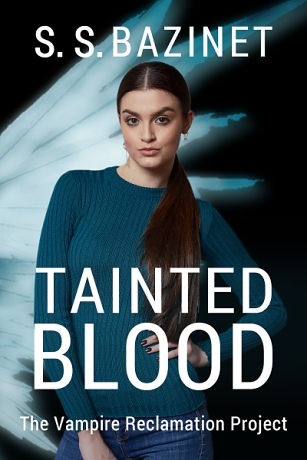 Stories! I have always loved them. As a writer, I'm passionate about creating new ones and sharing them with my readers. TAINTED BLOOD, is the fifth book in my series, THE VAMPIRE RECLAMATION PROJECT.

TAINTED BLOOD is a love story! Ex-vampire Arel believes that he's ready for romance and a relationship with the woman of his dreams. He thinks that his search is over when he meets a gorgeous woman named Claire. However, perfection comes with a staggering price. Determined to pay that price, Arel makes plans to marry Claire even if it means giving up all that he holds dear. When a second woman named Elise comes into the picture, Arel is confronted with his choices. After being alone and single for a very long time, he suddenly has two women vying for his heart and maybe even his soul. Available on Amazon!

A little about my book series, THE VAMPIRE RECLAMATION PROJECT! This series tells an exciting and unique story of angels, vampires and a quest for transformation. As the story continues, it expands into a tapestry of interwoven lives and lifetimes. A group of individuals come together to resolve issues surrounding love, hate, trust and betrayal. With the angelic help of Michael, Gabriel and Raphael, the group is also reunited with a purpose that goes beyond the norm and enters the realm of mystery. Their task isn't always easy, but all involved learn that they have extraordinary abilities and power. They find ways to reach for the stars while grounding themselves in brotherhood.

To purchase any of my books, visit my author's page on Amazon!
A Christmas Romance!
A WARLOCK UNDER THE MISTLETOE
Pippa thought her life was perfect. She had a wonderful fiancé named Chester, and she loved him dearly. However, when she decides to write a romance book and fantasizes about kissing a dashing warlock under the mistletoe, she realizes something is missing in her current relationship.

In a teary confession, she blurts out her concerns to Chester. Her fiancé is a studious psychologist who understands the problem. Not only that, but he promises to do everything he can to be the man that Pippa is dreaming about. Still, the question remains. Will Chester have what it takes to release his "inner warlock"?
Category: Fiction / Romance / Holiday
EBook: Amazon
---
SENTENCED TO HEAVEN
MY NEWEST SERIES!
---